Hirstory of World Car Free Day.
Informal car free days took place throughout the 1990s and the first official, global Car Free Day was launched in 2000. Many bit cities, like Bogota and Jakarta, close their central roads on this day and fill them with walking and cycling events, and smaller car free days events take place around the world.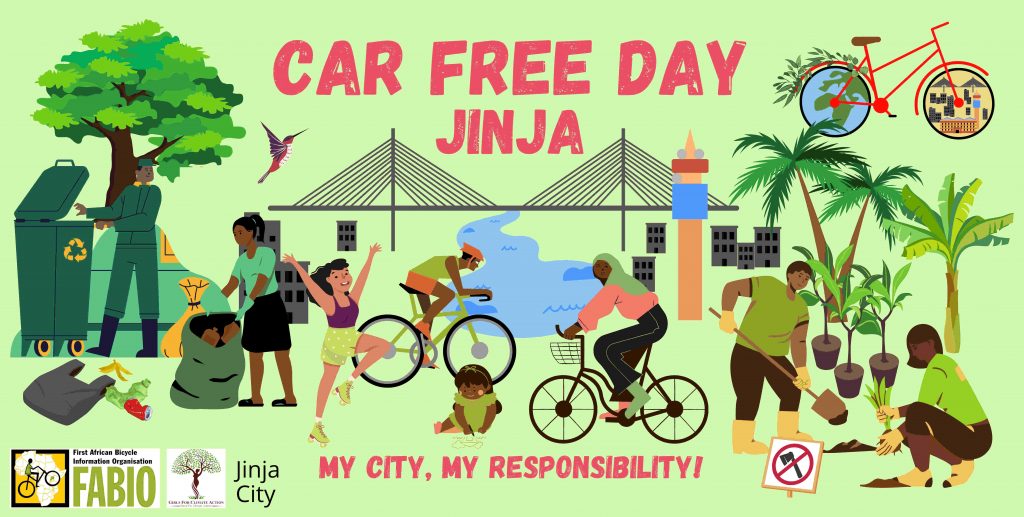 From the genesis of car free day the idea behind is to create more space and a people city compared to car city. However for our case in Uganda we are advocating for a better planned city before it is too late. For Jinja in particular we would like to avoid the effects of poor planing that are happening in Kampala.
using sustainable means of transport like massive public transport, bicycle not only reduce congestion in the city but also is good for both the enviroment and the body. Many people do not want to walk around town simply because they feel unsafe with the many Boda (motorcycle) and cars running a round.
To achieve this we are using the slogan "MY CITY MY RESPONSIBILITY", the reason behind this is to have every one taking up their roles and responsibilities in developing and maintaining a city for now and for the Future.