Description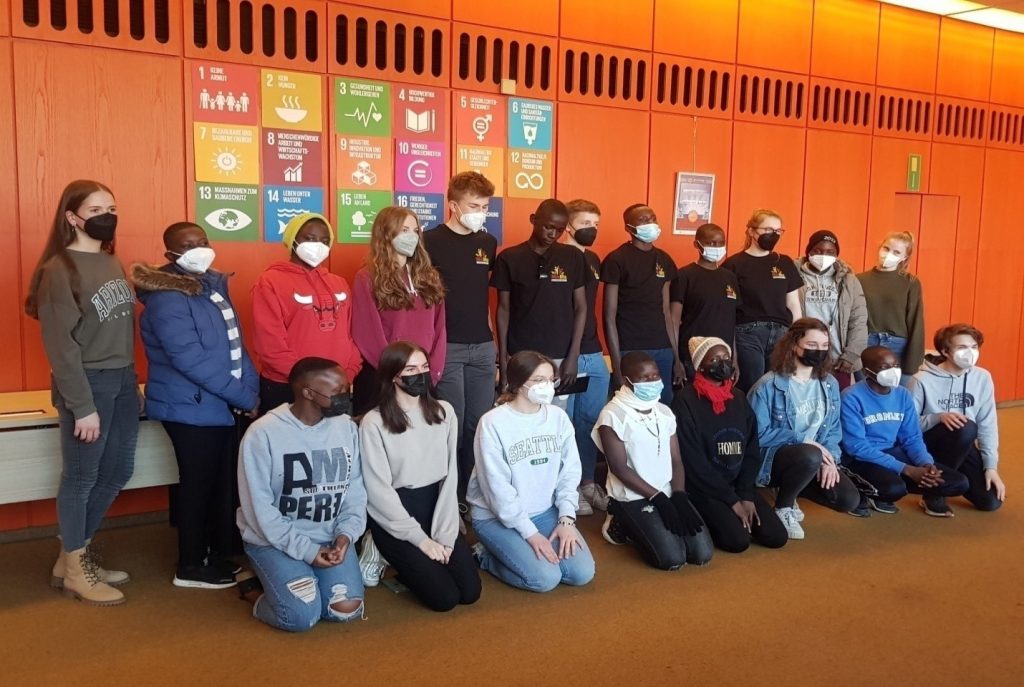 FABIO is organising, cooperation with the European Institute for Sustainable Transport (EURIST), a student exchange between an Ugandan School, the St. Noa Mawaggali SSS in Jinja and the Sachsenwaldschule and Wentorf Gymnasium close to Hamburg, Germany. The main goal is to bring together students from Germany and Uganda and discuss with them topics of sustainable mobility and cities from different perspectives. The students who will be our leaders, policy makers and engineers in the future are now sensitized to worldwide problems and approaches to solve them in different countries.
Motivation
Global relationships are crucial in enabling individuals to understand their responsibilities as citizens in the world. We are living in a world undergoing various global issues due to effects of climate change among many, which majorly arise due to the daily unsustainable operations universally ongoing. The lack of knowledge and an old-fashioned mindset have constantly affected people in different communities. There is urgent need to relinquish from practices that continuously reverse the situation all over the world. Carrying out exchange programs is one way to realize a tangible impact. Exchange programs enhance sharing of ideas and visualizing the different living conditions as well as the difference in the manner of the general aspects of the society of an economical, technological, environmental, physical and social nature. It is also a concern of showing how sustainable different communities are living and what can be done to improve their living conditions. The UN member states 2030 agenda for sustainable development that is aimed at attaining prosperity for all nations is addressing the 17 sustainable development goals (SDGs). This program is oriented towards SDG 11 which advocates for sustainable cites and human settlement.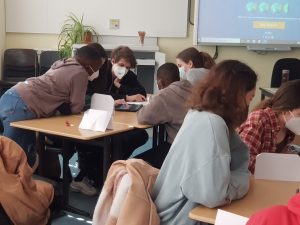 This program is oriented towards Sustainable Development goal 11 which advocates for Sustainable Cites and human settlement.
The European Institute for Sustainable Transport (EURIST) e.v in Germany took advantage of the opportunity presented by the German Federal Ministry for economic cooperation. A development's funding was launched in 2016, enabling youth groups from Germany and countries in Africa to carry out joint projects oriented around at least one of the SDGs. This enabled the Motivation Mobility (MoMo) project.
The project aims to see that the students develop an understanding of the connection between mobility and livability in communities and cities. They should develop an understanding for the living and mobility conditions in communities and cities, recognize the need to change the current situation, develop visions for mobility and cities for the future and implement concrete activities in the field of mobility in Jinja city. This has been done through virtual and physical learning. Furthermore, the students taking part in the exchange are seen as ambassadors who spread their new education and inspirations with their fellows students, parents and communities.
First exchange visit to Germany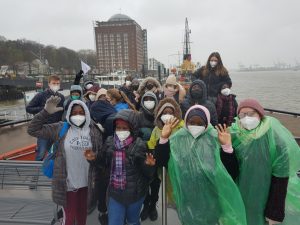 On March 25, 2022 group of 12 people, 10 students, a teacher and the project coordinator, departed from Uganda to Germany as first part of the exchange program. The students were staying at their host families' and went to school with their host brothers and sisters. They were doing several educational trips to Munster city, also known as the city of bicycles, the Miniaturwunderland a big museum of model cities and the Hafen City in Hamburg. The students enjoyed exchanging their cultural habits and experiences for example in a joint cooking evening. Together, they were thinking of aspects of sustainability and were developing models of sustainable cities. This experience has been an enriching one for all the students.
Voices
The exchange program has made me more confident, I have been exposed. It has introduced me to different means of transport and I am now able to differentiate between what is sustainable and what isn't.
– Sekamanya Stephen, S3 at St. Noa Mawaggali –
The project has made me realise that I can also talk in the audience of many people. I couldn't express myself well before and didn't use to care about environment sustainability before. Now I do!
– Namata Sharifah, S3 at St. Noa Mawaggali –
Motivation Mobility has done more good than harm. Before the project was introduced to me, I was a person who wouldn't mind which type of city I am living and dwelling in. 'Momo' has brought me different thoughts and bigger dreams for my city Jinja. The study trip got me to learn many things like the use of train transport, bicycles, less use of vehicles that consume fuel but more e-cars and proper disposal of rubbish. I desire to see Jinja city with different lanes for bicycles, private cars, public transport and more.
– Namatovu Maria, 15yo at St. Noa Mawaggali –