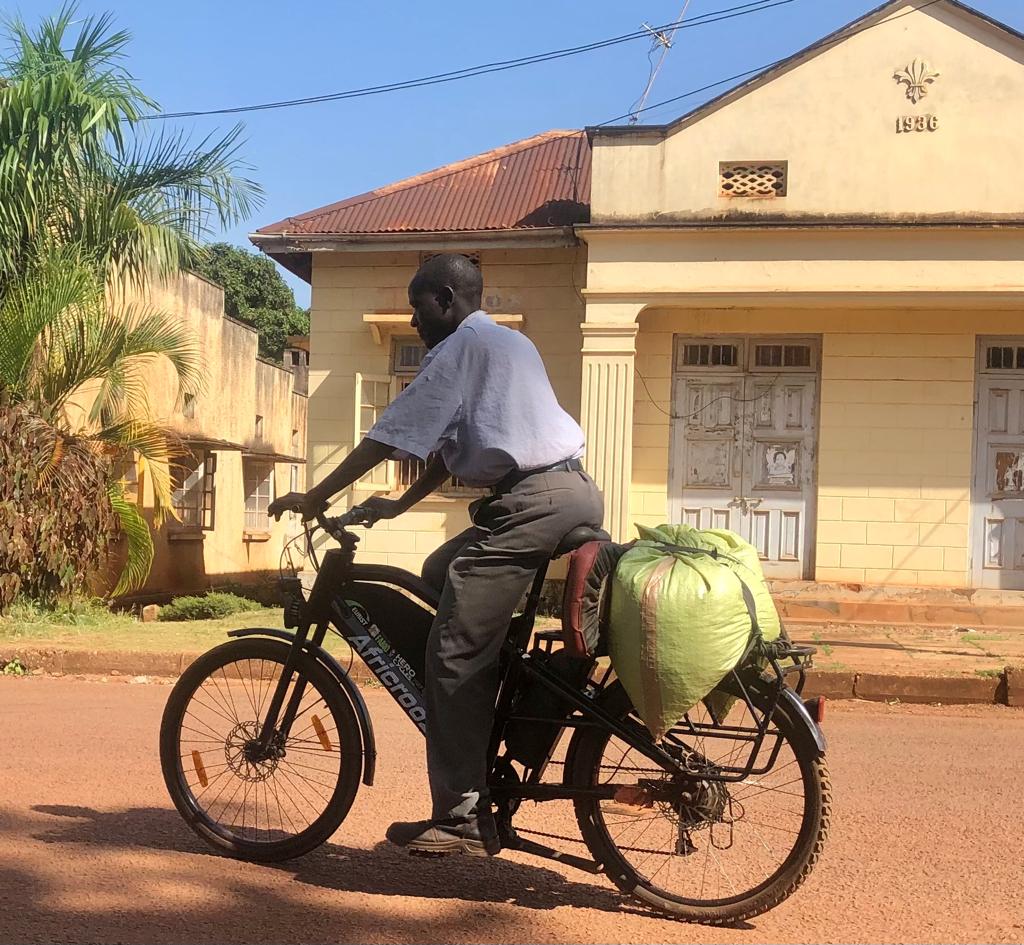 My name is Oneni Walter a boda boda rider in Jinja from Kazimingi stage in Jinja. " Having the new AfricroozE has enabled me to save money and start a new business".
Now my wife is able to do business at home so we no longer depend on one income.
Am able now to use my bicycle go to Kiyendi landing site where it is sold cheaper and we sell it at our home on a stool. I believe if many people can get more AfricroozE, we will be able to improve our lives.
Success stories cycle to school
This is one of FABIO's programs that is geared towards enhancing and supporting education of the vulnerable students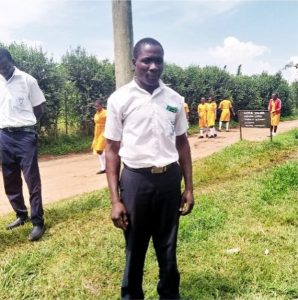 "My name is Hisamba Eddy, a Senior Four Student at Kiira View Secondary school, located in Butagaya Sub-county, Jinja District. I live in Bubugo village(Butagaya Sub County, Jinja District.) I Am a first born in a received a bicycle from FABIO in 2020 when I was in S.3. To me, this was a splendid opportunity to boost my studies since for a long time, I struggled with reaching school on time and on numerous occasions, I missed the early morning and late evening lessons. I would also be extremely exhausted after the long distance and this disturbed my concentration at school. The distance of about 8 kilometers to and from school strained me so much that I almost gave up. It was at the verge of relinquishing school that FABIO offered me a worthwhile solution.
I have used the bicycle for 3 years now and have been able to complete my O' Level. However, shortly after receiving the bicycle, I encountered school fees challenges and despite the fact that I had got a solution to the long distance, school fees had now turned out to be my biggest problem.

It was in this period that the country encountered a Covid 19 outbreak which led to closure of schools. This was a blessing in disguise, I therefore embarked on brick laying and with this bicycle, I transported water and firewood which I used in the project. I was able to make 10,000 bricks, which earned me 900,000 thousand shillings, and this I used to meet all my school dues, with effect from the time that the COVID19 lockdown was lifted to my completion. The bicycle has also served several purposes in my family as a tool to earn income, transport animal feeds, access hospitals and alike.
My arrival time had shifted from 9:00am to 7:30 am and I was able to attend all lessons which boosted my performance. I have confidence that when Senior four results are released, I shall have good grades and hopefully enroll for Advance levelI. I am delighted to say that FABIO and All We Can are a blessing to me and to many others.